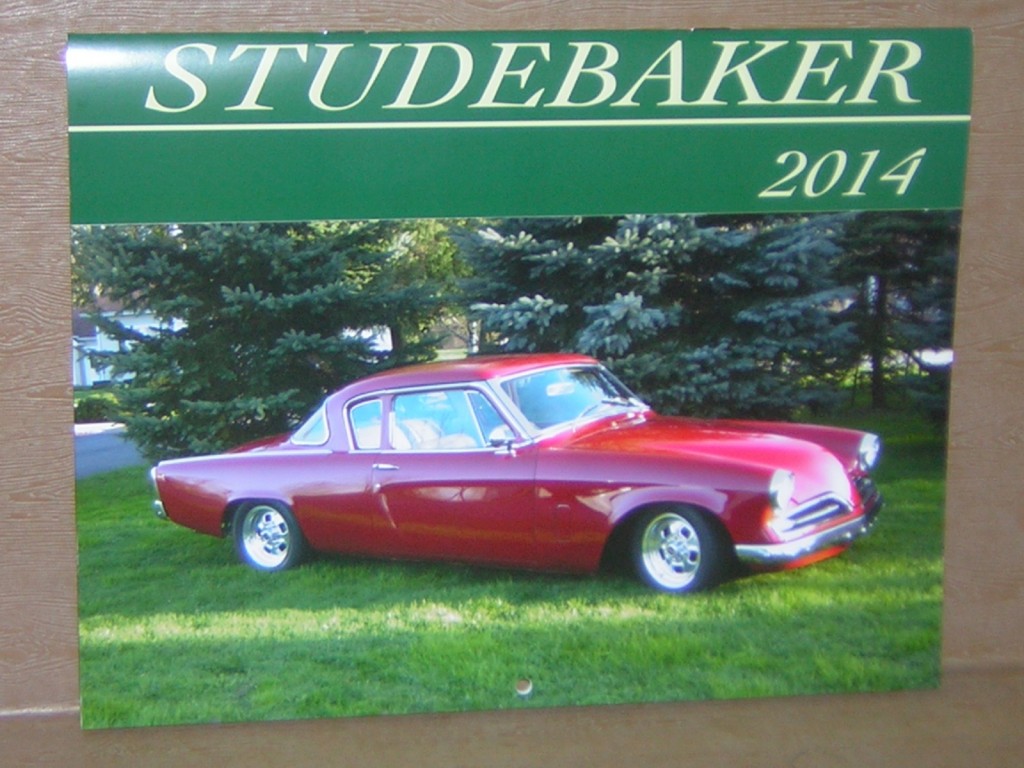 Here's the new Studebaker calendar for 2014
Don't be the last kid on your block to get one!
Do you know what day the first Lark rolled off the assembly line?
Whe was John M Studebaker born?
What happened on September 1st 1736 in Studebaker history?
You'll know all this and more once you have this calendar.
In this year's calendar:
Cover: 1954 Commander Starlight Coupe
January: 1947 Champion Convertible
February: 1962 Champ pick up
March: 1940 Champion
April: 1957 Silver Hawk
May: 1950 customized 2R5 pick up
June: 1964 Daytona that was used in a TV show
July: 1963 Avanti
August: 57 Packard Clipper Country Sedan
September: 1950 Champion
October: 1962 GT Hawk
November: 1959 Lark 2 door wagon
December: 1937 Coupe Express
The calendar measures 8 1/2″ x 11″ and opens to measures 11″ x 17″. Printed in four color process on glossy paper and drilled so you can hang it up and enjoy it all year.
Still only $10 dollars each plus postage.