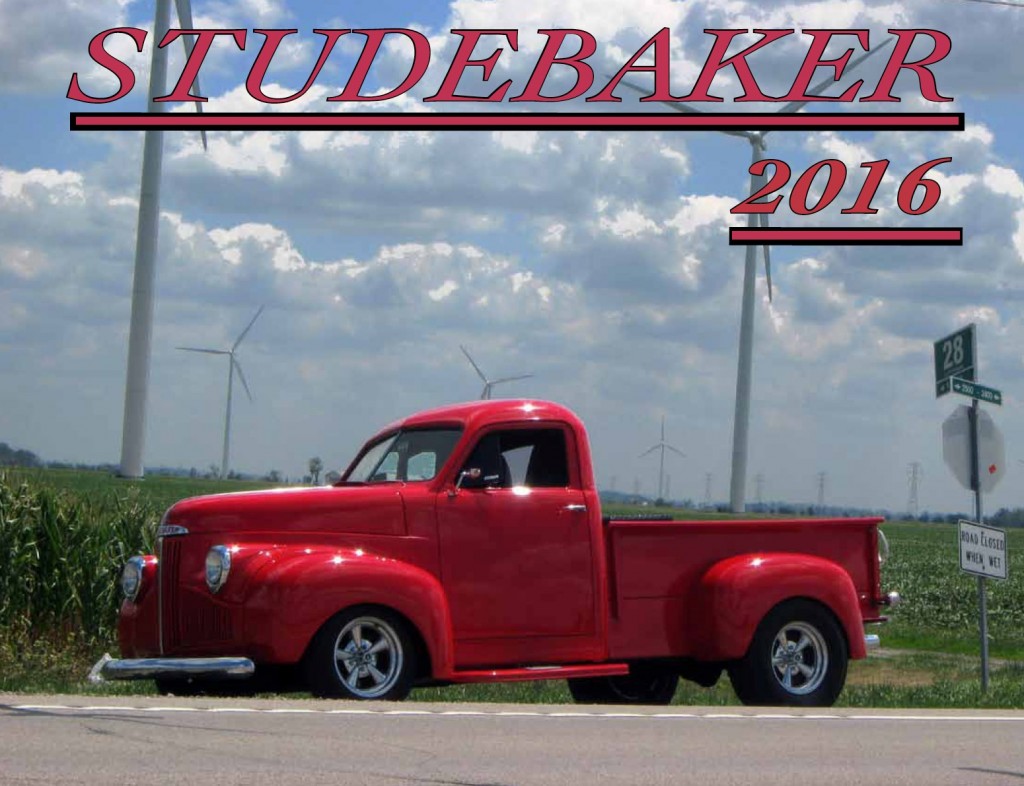 Here's the new Studebaker calendar for 2016.
Why waste your precious wall space with that same old lame calendar the electric company sends out?
Now in it's 19th year of production this contains 13 full color photos. On the days of the month are important dates in Studebaker's long history.
Do you know what day the Studebaker Brothers opened their blacksmith shop in South Bend?
When was the Avanti first introduced to the public?
What happened on December 9, 1963?
You'll learn all this and more here on the calendar.
In this year's calendar:
Cover: Modified M Series Truck
January: 1957 Commander
February: 1933 Rockne
March: 1964 GT Hawk
April: 1951 Commander
May: 1945 M-29 Wesel
June: 1963 Avanti
July: 1955 President Deluxe
August: 1960 Lark Convertible
September: 1958 Packard Hawk
October: 1935 Dictator
November: 1962 Champ Truck
December: 1947 M Series Truck
Measures 8 1/2″ x 11″ when closed. Opens to 11″ x 17″. Printed in full color on glossy paper.
 Still just $10 plus postage